By Bhuvan in on March 5th, 2020

This article is presented by Viking Cycles. Check out the clearance sale currently going on their website

So you want to build a Ducati cafe racer? That's a pretty ambitious project but anything is possible, especially with a well known and loved brand such as Ducati. Be prepared though, (meaning have a generous amount of cash to spend) because these ain't no Japanese bikes. Now, you can't be a complete amateur, there has to be some skill and/or at least basic knowledge on what's needed to make a Ducati of any era into a custom cafe racer for everyday use. The mods for this brand are endless and you will definitely learn but most importantly have a blast building your own personal Ducati cafe racer. So, let's get started.
Choose your Ducati
There are plenty of options but the recommended will have to be the smallest and lightest such as the 2019 Monster 797, or the Scrambler both being lightweight and fairly affordable models under an asking MSRP of 10k from this high-end brand. Yes, scramblers are their own breed but if it has similar traits with an upside of being able to go off-road, and this also being your own custom build…why not? So Let's say you get the scrambler because it is the more lightweight choice (381lbs.) while offering the same power as the Monster, and also, unlike the Monster, already has a teardrop tank that comes stock. It's definitely a great choice for people looking for cost efficiency and a fairly easy beginner's project bike.
Become acquainted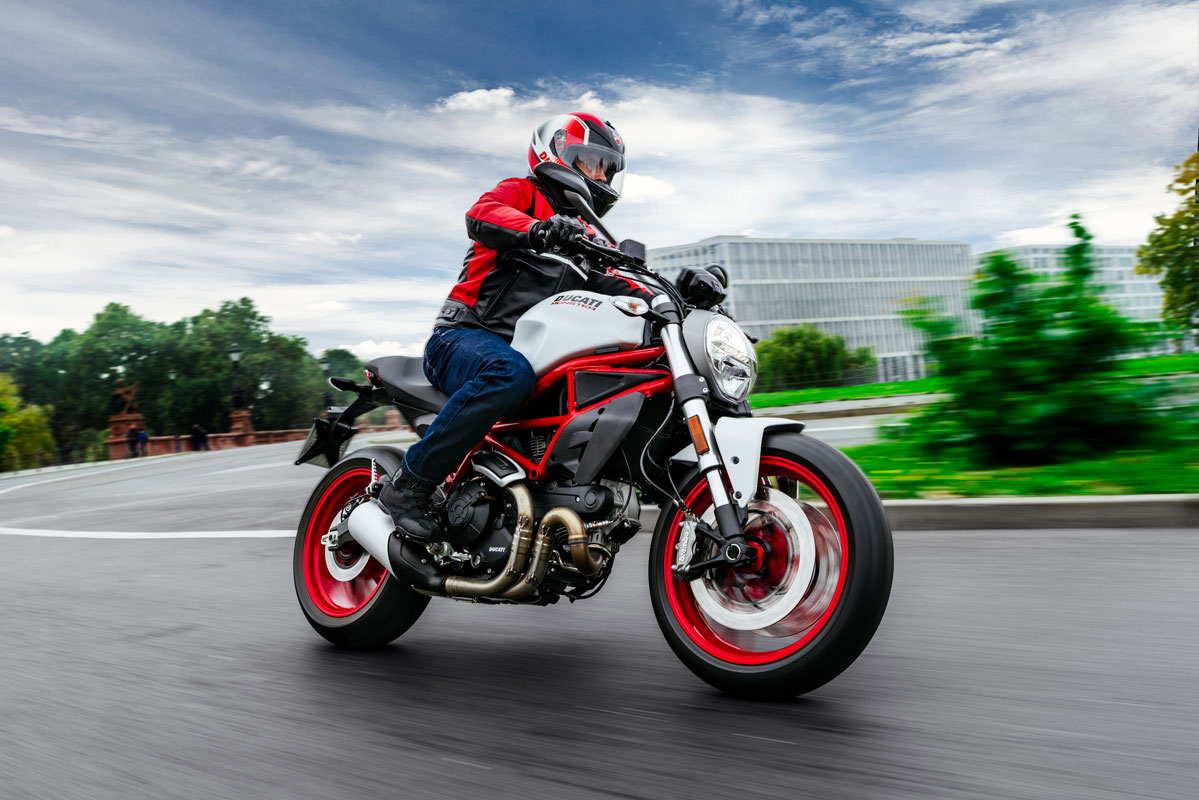 Alrighty, so you have your scrambler and have never ridden one before, so obviously, the first thing you do after getting your hands on her is taking it out for a ride. Push its limits, make some sharp turns, make some hard stops (but not too hard), get to know how she operates and what amount of force to apply on the brakes, the right maneuvering needed. Get a good amount of seat time to get a feel for what your new bike is like so that you have an idea of what you want and so that when it finally has been customized to your liking, you will be able to feel the difference.
Budget
Everybody has a different budget, some people's pockets are deeper than others but if you choose a Ducati to transform into a cafe racer, it's safe to assume you have somewhat of a pretty penny to drop. Knowing that you can pick one of these babies up for around 8-9k (new), try spending around or under half its value on your exciting endeavor. Luckily, the scrambler already has a minimalist design which makes modding much easier and cost-efficient.
Get to Work
Seat
So now that you have numbers figured out and a good feel on your bike, it's time to get to work. Firstly, the seat. Yes, that padded platform that will be supporting you should be the first thing your mod. Lose the stock one and replace it with a gorgeous brown leather Twin-Seater Ducati Scrambler seat that you can find at astroscrambler. You're going to have to do some metalwork with this one, meaning cut the part of the frame that currently supports the stock seat because its way too curvy and completely replace it with straight flat piping so that it has more of a flat look once the seat is installed. Of course, some altering will have to be done to fit this seat into place on the new part of the frame.
Handlebars
Next, you seriously have to do something about those handlebars, that should just go without asking. The stock handlebars on the scrambler are the opposite of what you need to get that cafe racer look because they're simply just way too elevated. So go out and look for some clip-on or ditch clip on all together and get a biltwell clubman handlebar, it's designed so that it can be installed in 2 positions. One is for the super low posture setting, or flip it upside down so the handlebars are higher up if you don't feel like crouching too much all the time. You can find this over at RevZilla.com or Cycle Gear, they're priced the same either way.
Remove unnecessary body panels
besides any vital ones like chain covers, battery covers, etc. Now, wheel fenders are usually light and offer a nice touch depending on the style, so stick with those. Motorcycle cargo is always necessary, so in this builds case, skip a throw over, skip a trunk pack, and go with a simple singular swing arm, or maybe even a dual swing arm set as long as they're relatively small like the ones you can find over at Viking Bags, also try and aim for leather or hard shells.
Wheels
Another important thing is the wheels, although the wheels are already aluminum, you can still get a lighter set made of carbon fiber. Check out BST and you'll find a great collection of carbon fiber rims. Preferably the V-Twin Rims or GP TEK rims but it's up to you in the end. Rims will definitely be the priciest part of your build so be prepared to drop a pretty penny, especially if they're brand new.
Suspension
you have to feel like a cafe racer too not just look like one, so a popular option that comes to mind is the suspension category, specifically their "double" adjustable shocks. It will cost you about a grand but will allow for much sharper and smoother turns around those curvy mountain roads or everyday freeway entrances.
Tune
Get yourself a tune with a simple booster plug from boosterplug.com. They're relatively cheap, reliable, and offer better acceleration. Or you can opt for the pricier yet worthwhile tune with Rapid Bike's EVO Auto Tuning Fuel Management Module. Lastly, get on that baby and have yourself a blast.