By Sunny Soral in on April 30th, 2019

Probably the most underrated achievement of the world of motorsport and by extension the automobile industry has been its ability to remain gender neutral almost throughout its existence. The only criteria for motorsports have been absolute automotive passion, insatiable hunger for speed and an indestructible want to win. If you posses these, it never really mattered if you were a woman or a man. While the rest of the world still trying to catch up to this simple notion, the motor-sporting world continues to be the torch bearer of genderless definitions of its champions and winners. Still, when we come across the less learned people from outside of our world, we do have to tell them about the amazing women that have been a part of the motorsports world and have achieved great heights while at it.

This has inspired us to create this small yet significant list of women in the racing world who have, and will inspire more and more women to racing in the times to come:

Women in Racing – 20th Century

Camille du Gast

The world remembers the first of any kind with a special sort of reverence. In 1901,Camille du Gast, a French national who was passionate about extreme sports, earned herself the title of the first ever female star in the world of motorsports. It was the 1901 Paris-Berlin race where she started from the absolute end of the grid that had 122 participants and yet ended the race in a commendable 33rd position. She was driving her Panhard tha made 20 hp. Legend says that she wasn't quite at her charming self since she couldn't pass more than 89 cars. Just staggering.
Dorothy Levitt
Year 1905, at the famous Brighton Speed Trials, the women who is said to have pioneered rear-view mirrors, Dorothy Levitt reached 80mph, winning her engine class. A year later, at the same Autocar Challenge Trophy, she broke her own record to reach 91mph keeping her fastest women on earth tag.
Eliška Junková
A Czech, drove her Bugatti 30 to Grand Prix victory in her local touring car racing scene back in 1924. If that wasn't all, she clinched the Czech Hill climb title the following year as well. And still not satisfied, two years after her Hill Climb victory, she went on to win the inaugural car race in the two-liter class at the then new track, a certain Nürburgring.
Odette Siko
She was already an experienced racer in 1932 after being in the racing scene since early 1920's, thus it was not a surprise that in her third attempt at the Le Mans she took her Alfa Romeo 6C to victory in 2-liter class while finishing fourth overall. Till date her record remains unbeaten.
Sara Christian
In a post World War II world, with rise of the economy racing again spread its wings. With more people again taking up to racing, Sara raced at the inaugural NASCAR race at the Charlotte Speedway. A little later, she finished fifth at Heidelberg Speedway, that remains till date as the best female racer finish at NASCAR.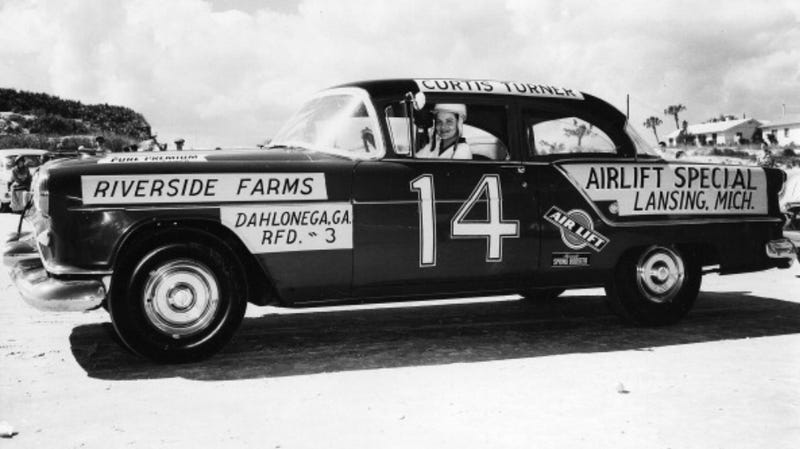 Maria Teresa de Filippis
One of the most significant moments in the history of women in racing, it was Maria's debut at the Formula 1 stage in 1958 that needs to be marked on a high note. She finished tenth that day at the Belgian Grand Prix.
Anne Hall
In the glorious era of the world rally stage, rally driver, a pretty talented one at that, Anne went on to win the 1960 Morecambe Road Rally, becoming the first women ever to win any national or international rally.
Denise McCluggage
In 1961, driving a Ferrari 250 GT at the 12 Hours of Sebring, Denise grabbed the Grand Touring class win.
Awesome story from the past: During the 1964 racing season. Both Anne Hall and Denise McCluggage drove a Ford Falcon at the Monte Carlo Rally satges, and achieved a class win. While same year in in the formula 1 championship Hall while racing at Monaco went straight against the 5 time Monaco Grand Prix champion and a double F1 champ, Graham Hill in an identical car and went on to beat Hill at a reported 6.6 second gap!!!
Janet Guthrie
The first ever women to have raced at the NASCAR Superspeedway event was in 1976. Janet also had stuff like being a Flight instructor, an aerospace engineer, and a former astronaut candidate attached to her name as well. She finished at 15th place during that years Charlotte Motor Speedway's World 600.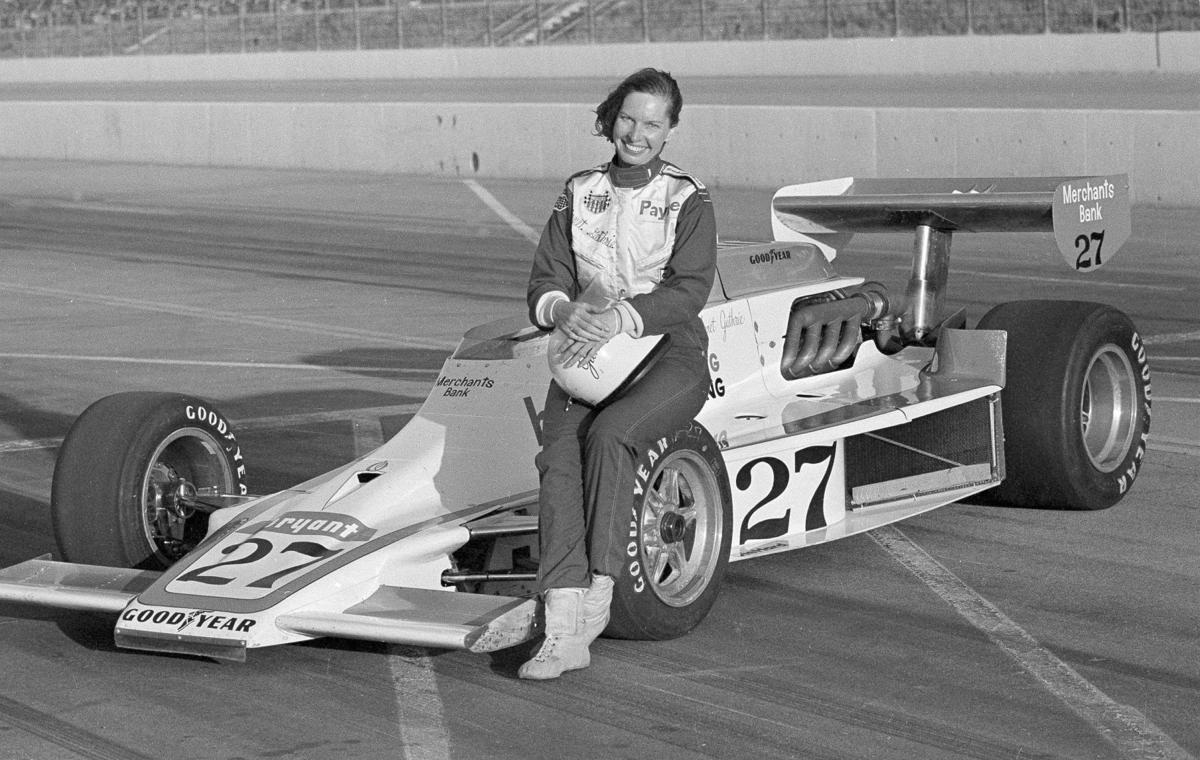 Michèle Mouton
In 1975, she grabbed victory at the 2.0-liter class of the 24 Hours of Le Mans. In the process she had beaten as many as four teams who all had run bigger engines. Splendid. In 1981, after her majestic showcase of talent, skill and endurance at the Le Mans, Mouton then shifted here focus to the world of Rally. Audi chose her to drive one of the turbo-charged four-wheel-drive Quattro's. It was a relationship that saw Mouton and Audi wining four World Rally Championship events, she also finished second in the championship in 1982. Taking an (insane) Audi Quattro S1 to literal heights, Mouton while setting a course record, won the Pikes Peak Hill Climb in 1985.
Sabine Reck
It was in 1996, a certain woman by the name Sabine went on to grab the top spot at the prestigious 24 Hours of Nurburgring. Then next year was pretty much the same scene with her getting second round at the winning the iconic race. She was called Sabine Reck back then, later when she went on to marry in the Schmitz family, she came to be known by yht ename that is revered across the globe now, Sabine Schmitz.
Women in Racing – 21st Century
Sarah Fisher
An Indycar racer, she became the first woman to stand on the podium in the series' history when in 2000 she raced at the Kentucky Indy 300. She followed it with a pole at the same race, another first, two years later.
Jutta Kleinschmidt
In 2001 she became the first ever woman to win the Paris-Dakar Rally, the 6200 mile monster of a race. Same year, another woman was busy winning four class victories at the ALMS endurance series, shea was the Venezuelan Naval Engineer and academic Milka Duno. Later in 2004, Duno continued her epic motorsports scorecard by entering the Petit Le Mans in a Lola B2K/40 and getting it to victory in the LMP2 class. That Same year, the episode of Top gear that saw Sabine beat the then host Clarkson's Nürburgring lap time in a Diesel S-Type by 47 seconds, shooting her to stardom the world over.
Danica Patrick
It was in 2009, when the peak moment of Danica's Indy 500 arrived when she fought her way into a shoot out for the pole. She started 10th for the 200 lap race eventually. Earning 7 places in the entirely she bagged a famous 3rd place and a name in the history books.
De Silvestro
When she scored points at the 2016 Formula E race at Long Beach ePrix she not only became the first woman to do so, but also established a path for other women to charter in the future of motorsports. Same year, Racer Jessi Combs who has been a famous fabricator and a TV host set a blistering land speed record at 477.59 mph. It was the same year, when sadly, the first ever woman in Formula 1 racing, Maria Teresa de Filippis, passed away at the age of 89.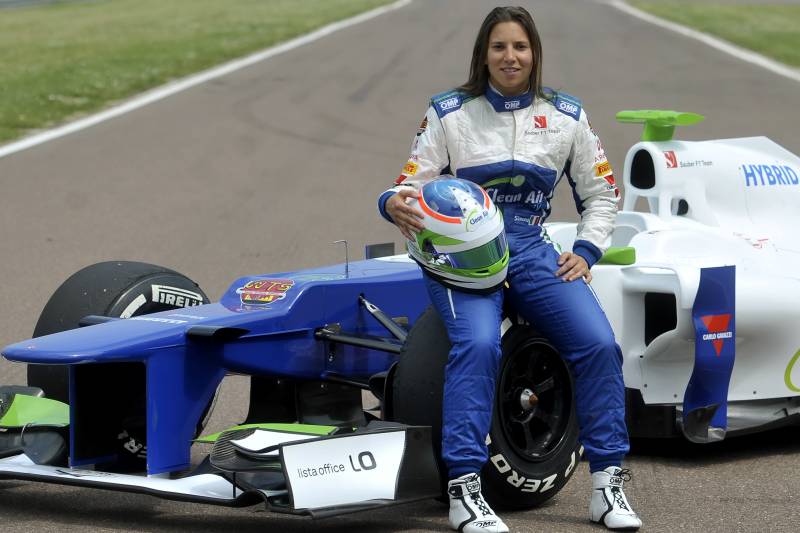 Abbie Eaton
With the famous trio of Clarkson, Hammond and May shifting to Amazon's original show after punching their way out of BBC, the Grand Tour brought in Abbie, the 2014 Mazda MX-5 Supercup champion as their new Test Driver.
2019: The GITI All Woman 24 Nürburgring Endurance Team
Taking to the world of motorsports by storm, GITI the European Tyre Manufacturer and a regular in the racing scene decided to run an all-female racing team for the upcoming 24 Hours Nürburgring Race. Co-operated by the GITI Tire and the German WS Team, this is the first time and all woman racer and technicians' team is participating at this level. The team will race on race prep VW Golf GTI cars. Read more about this amazing team here: Giti Tires
Here is to the amazing women of motorsports, from Past to present and for the future. More power to you girls!!!